About Us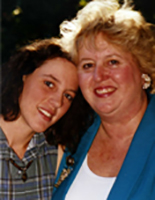 Libby's Legacy Breast Cancer Foundation was formed in 2007 just a year after Robin and Marty lost their mom, Libby Maynard to Stage IV Breast Cancer. (Libby would never say she lost her battle, she would say she WON her trip to heaven!)
Libby Maynard was full of fun, faith and courage and we hope to embody her spirit through this foundation by being secure enough to be vulnerable, strong enough to be gentle, wise enough to be humble, and powerful enough to serve others!
Our Mission
The Mission of Libby's Legacy is to provide comprehensive breast health care to the underserved Central Florida community through education, mammograms, follow up diagnostics and Hope Coaches on the journey from diagnosis to treatment and beyond.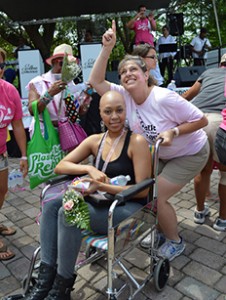 Libby's Legacy also helps stage IV breast cancer patients battling this disease by granting wishes in order to create cherished memories with loved ones through the LIVE BIG program.
Where Do Your Donations Go?
Currently over 6000 Breast Health services have been provided, over 100 breast cancers have been diagnosed through these life saving diagnostics and 10 LIVE BIG cruises have been granted! That's what you've done Central Florida! Thank you for your commitment to YOUR LOCAL breast cancer foundation. Services are made possible through our signature fundraising event, Scooters 4 Hooters , grants and your generous donations.
Help us make a difference in OUR community!
Not just Surviving…but LIVING!
Learn more about us from the words of our survivors in this powerful video:
Thank you Foster Productions and generous film crew volunteers for this amazing video!
Libby's Legacy is a registered 501c3 non profit Tax ID #11-3812766 – All donations are tax deductible to the extent allowed by law