Mammogram Access Project (M.A.P.)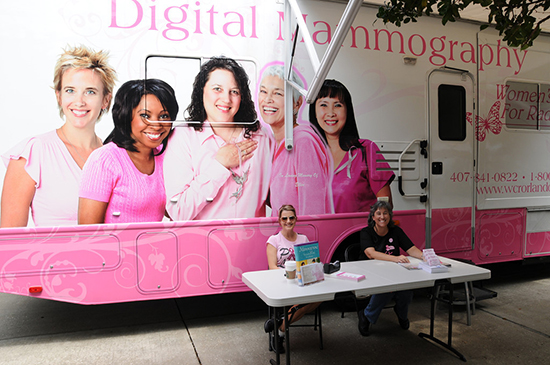 In partnership with Women's Center for Radiology, the mobile unit provides FREE and LOW COST mammograms and follow up breast health services to underserved and uninsured women in the Central Florida Community.
If you or someone you know needs a mammogram:
Please fill out the Online Application Form (English) or Aplicación Proyecto de Acceso a Mamogramas (Spanish)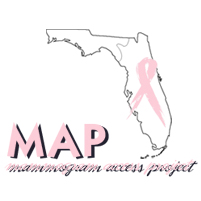 OR download the application by clicking below:
You may fax the application to 407-431-0102, email the application to info@libbyslegacy.org, mail the application to 112 Annie St., Orlando FL 32806 or call 407-898-1991 to arrange drop off.
If you are between the ages of 50-64 You MUST call the BCCEDP first to try to have your screening done through the Breast and Cervical Cancer Early Detection Program in order to be eligible for access to treatment through the Medicaid Treatment Act per the State of Florida Option 1.
Employers, want to request the M.A.P. bus visit your business?